Elite Floor DFW specialized in floors installation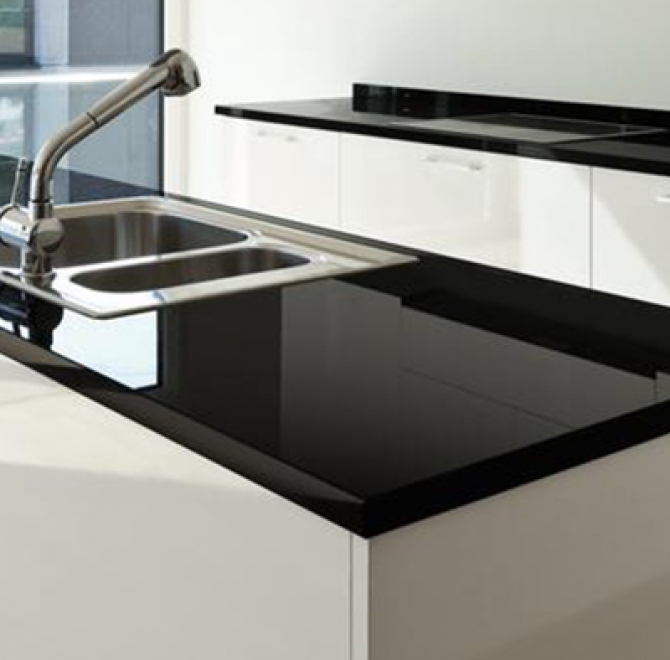 COUNTERTOPS
Granite
Granite is 100% natural stone. Made up mainly of feldspar and quartz, granite also contains minor amounts of mica, amphiboles and other minerals that give it its coloring. These minerals in granite give it a wide variety of color combinations. These variations are what make granite so unique; no two pieces are the same.
Granite countertops are in the middle of the pack on the hardness scale between granite, marble and quartz countertops. This strength allows you to put hot pots and pans and cut right on the surface without burning or scratching.
Quartz
Quartz is made partially from granite found in the ground and man made resins. Most brands create standard, solid looks that can look the same amongst the brands; each brand also creates its own styles and patterns. Even with different patterns, quartz will generally have a more consistent look compared to granite and marble.
Quartz countertops are the hardest countertops among granite, marble and quartz.
Marble
Marble is also found in the ground and is 100% natural stone. Marble is made up primarily of calcite and usually contains other minerals such as: clay minerals, micas, quartz, pyrite, iron oxides and graphite. Although most marbles don't have a wide assortment of color like granite, marble is similar to granite in that it has its own look.
Of the three stones, marble is the one to be more cautious of; it is more susceptible to scratching, stains and etching.
OUR SELECTION INCLUDES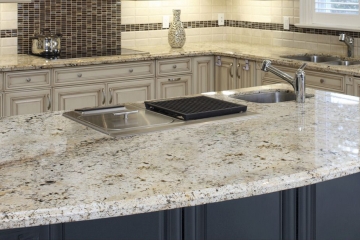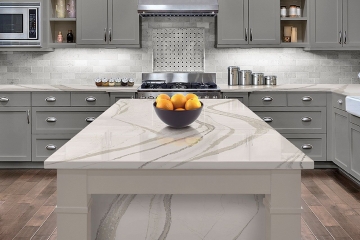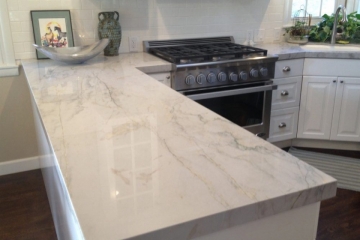 Interested? We can call you.
Fill out your name and e-mail address so we can contact you.